Invitation to our 2021 Product Show
Dear Madam/Dear Sir,
It gives us great pleasure to invite you to our 2021 Product Show, taking place from 23 February to 26 February 2021 at the Kötterheinrich nurseries.
Gain your own personal impression of the wide range of HBA varieties and the further technical developments of Kötterheinrich Hortensienkulturen.
You will find all the necessary information on the enclosed registration form.
Please complete the enclosed form and let us know whether we can look forward to welcoming you.
Visiting the variety show is only possible with a written registration and the date of the visit!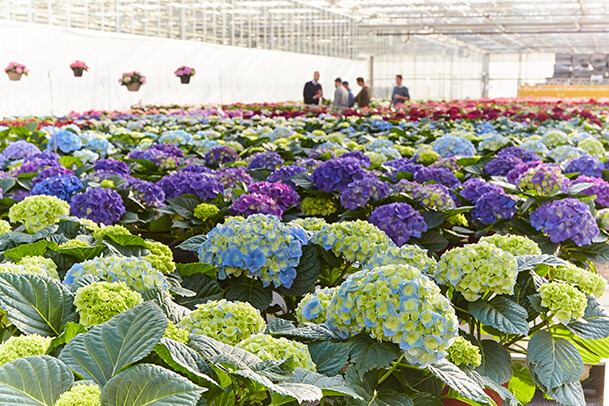 We look forward to your visit.
Yours faithfully,
Thomas Becker | Jürgen Gerdvordermark (Sales Manager)
Your contact person in case of questions:
Jürgen Gerdvordermark, j.gerdvordermark@koetterheinrich.de
Please fill out all fields for sending.
A maximum of 2 people per company are allowed to visit the 2021 variety show.
Location: Kötterheinrich Hortensienkulturen
Hohner Mark 20 . D-49525 Lengerich
Parking: Follow the signs
We wish you a pleasant journey